&nbsp&nbsp&nbsp&nbsp&nbsp&nbsp&nbsp&nbsp&nbsp&nbsp&nbsp&nbsp&nbsp&nbsp&nbsp&nbsp&nbsp&nbsp&nbsp&nbsp&nbsp&nbsp&nbsp&nbsp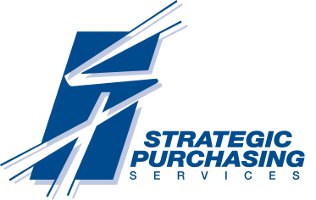 &nbsp
Strategic Purchasing Services
153 Pierce Butler Drive
St. Simons Island, GA 31522
Ph. (912) 634-0030 &nbsp&nbsp&nbsp&nbsp&nbsp&nbsp&nbsp&nbsp&nbsp&nbsp&nbsp&nbsp&nbsp&nbsp&nbsp&nbsp&nbsp&nbsp&nbsp&nbsp&nbsp&nbsp&nbsp&nbsp&nbsp&nbsp&nbsp&nbsp&nbsp&nbsp&nbsp&nbsp&nbsp&nbsp&nbsp&nbsp&nbsp&nbsp&nbsp&nbsp
Foodservice Profit Solutions
Food Buying Program

The Florida Alcohol and Drug Abuse Association is pleased to welcome Strategic Purchasing Services (SPS) as a new vendor agency member, and introduce the Power Purchasing program. This program reduces the cost of food, paper, operating supplies, chemicals and kitchen equipment for FADAA agency members.
Strategic Purchasing Services (SPS), founded by Fred Favole in 1995, is the nationís leading provider of purchasing services to restaurant chains. Now for the first time foodservice buying expertise is available FREE of charge to FADAA member agencies. (FADAA Announcement, May 2012)
Jeff Stine, Florida Executive Director, can show you how to cost-menus to maintain product variety, quality, and save money when purchasing food and supplies.
Contact Jeff at 407-342-3003 or via email at stinejps@aol.com to request a FREE consultation. NO COST TO JOIN. Program delivery services provided by Floridaís #1 foodservice distributor, Cheney Brothers.
WELCOME FADAA AGENCY MEMBERS
We endeavor to be the preeminent food purchasing and services program for human service organizations. Our business will be conducted in such a way that it will contribute to the well-being of our employees, affiliates and community.
We will make a difference in your ability to stretch your food and supply purchasing dollars, offer quality and variety of products, and ultimately improve the quality of life of the individuals you serve. Your Power Purchasing membership can effectively and competitively help your agency. I encourage you to enroll today!
Cordially,
Fred M. Favole
Founder & President, SPS