&nbsp&nbsp&nbsp&nbsp&nbsp&nbsp&nbsp&nbsp&nbsp&nbsp&nbsp&nbsp&nbsp&nbsp&nbsp&nbsp&nbsp&nbsp&nbsp&nbsp&nbsp&nbsp&nbsp&nbsp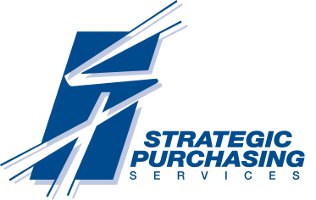 Strategic Purchasing Services
153 Pierce Butler Drive
St. Simons Island, GA 31522
Ph. (912) 634-0030
Fax.(912) 634-0031 &nbsp&nbsp&nbsp&nbsp&nbsp&nbsp&nbsp&nbsp&nbsp&nbsp&nbsp&nbsp&nbsp&nbsp&nbsp&nbsp&nbsp&nbsp&nbsp&nbsp&nbsp&nbsp&nbsp&nbsp&nbsp&nbsp&nbsp&nbsp&nbsp&nbsp&nbsp&nbsp&nbsp&nbsp&nbsp&nbsp&nbsp&nbsp&nbsp&nbsp
Foodservice Profit Solutions
Client Log In
Smart Connections is an important new foodservice management tool that connects SPS clients in "real-time" to their procurement programs. We bring you closer to your supply-program because your vendor and program data now resides on your desktop!

This Strategic Purchasing Services (SPS) collaboration innovation gives you access to updated information that leads to inform spend decisions and high-performance supply management.

Smart Connections – Benefits


• Speed – quickly access your vendor "deals", track distributor inventive programs, see how commodity market changes will impact your business, view compliance within your company or franchise system, and collaborate with SPS buying and distribution management experts, with only a few "clicks" of your mouse.

• Convenience – Your customer website is designed specifically for you and your information and reporting requirements. Gain access to monthly order guides and coming price changes, view product specials for your next LTO and much more.

• Single sign-on or multiple users – your data is secure on our server, so you decide who has access to spend and vendor program information.