&nbsp&nbsp&nbsp&nbsp&nbsp&nbsp&nbsp&nbsp&nbsp&nbsp&nbsp&nbsp&nbsp&nbsp&nbsp&nbsp&nbsp&nbsp&nbsp&nbsp&nbsp&nbsp&nbsp&nbsp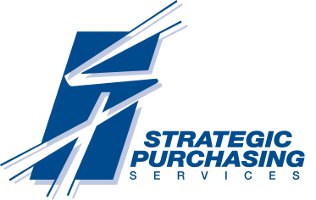 &nbsp
Strategic Purchasing Services
153 Pierce Butler Drive
St. Simons Island, GA 31522
Ph. (912) 634-0030 &nbsp&nbsp&nbsp&nbsp&nbsp&nbsp&nbsp&nbsp&nbsp&nbsp&nbsp&nbsp&nbsp&nbsp&nbsp&nbsp&nbsp&nbsp&nbsp&nbsp&nbsp&nbsp&nbsp&nbsp&nbsp&nbsp&nbsp&nbsp&nbsp&nbsp&nbsp&nbsp&nbsp&nbsp&nbsp&nbsp&nbsp&nbsp&nbsp&nbsp
Foodservice Profit Solutions
SPS provides a variety of purchasing programs to help restaurants, hotels and managmenet companies maximize purchasing power and increase bottom-line profits.



Cost Management Programs





Purchasing Department Management (Outsourcing)

SPS is the leader in managing foodservice chain purchasing for companies that wish to outsource the purchasing function. Clients gain supply-chain expertise, proven cost-reduction systems and price controls, without paying the high cost of salary and benefits. What's more, most companies qualify for our specialty buying programs, featuring easy-to-implement contracts offered by SPS affiliates.

Buying from the Source

BuyingSource is a commodity contracting service for hospitality companies seeking lower prices for high-volume purchases. Companies must be ready to commit to a specific quantity of purchases and complete an agreement with the program supplier. Our buying calendar times your purchases to seasonal markets assuring savings.

Audit Service - Distribution

An independent onsite audit of your distributor empowers your organization and recovers over-charges caused by non-compliance with contracts, freight overcharges, and a variety of processes that cost you money. Our knowledge of distributor contracts and pricing practices is applied expertly to the demanding and detailed field of distributor audits.



Designed by:
Nation Master Design